Action on Sugar
22 / 01 / 2014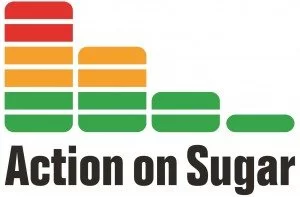 'Action on sugar' has been launched to reduce the amount of sugar added to food and soft drinks; it aims to help people avoid the 'hidden sugars' and to get manufacturers to reduce how much they use. A high sugar intake is not a good thing as it can lead to dental caries and other health realted problems.
Some of our daily common food intakes have a surprisingly high amount of added sugar and here are a few:
Yoghurt: fat free doesn't mean sugar free. A 150g serving of some 0% fat yoghurts can contain as much as 20g of sugar- equivalent of five teaspoons. This is half of a woman's daily recommended intake of added sugar.
Tomato-based pasta sauce: a shop-bought one can also be packed with sugar. Roughly 150g can contain over 13g of sugar – equivalent of three teaspoons of sugar.
Coleslaw: although most is shredded vegetables, it also comes with an added serving of sugar due to the mayonnaise. One tablespoon which is 50g of a shop-bought coleslaw can contain up to 4g of sugar.
Enhanced water: has vitamins added to it but sugar as well. A 500ml glass of some brands contains 15g of sugar, equivalent of nearly four teaspoons of sugar.
Bread: the sugar content in an average slice of bread varies but can be as high as 3g. A woman that has toast for breakfast and a sandwich for lunch would be almost at a quarter of her recommended daily intake for added sugar.
For more information or to read the BBC news article: http://www.bbc.co.uk/news/blogs-magazine-monitor-25666556
We have clinicians here including Dental Hygienists' and therapists', Dental nurses and Dentists' at our Bexleyheath dental practice, who can provide guidance and advice on a patient's dietary intake. You can call us or visit us at our practice to book an appointment for a dental check up.
Back to Blog