Invisalign® is a cutting-edge orthodontic treatment that combines transparent aligner technology and a set of customized aligners to enhance your smile.
Each aligner must be worn for 1-2 weeks before proceeding to the next. During your treatment, you will visit your dentist every 6-8 weeks if necessary to check that everything is progressing as planned.
What are the benefits of Invisalign®?
Each pair of aligners is custom-made to fit your teeth perfectly and is made to be comfortable. Because they do not contain wires or brackets, they are more comfortable than fixed braces.
Patients can receive treatment without worrying about anybody recognizing their aligners because they are virtually invisible when worn.
Unlike fixed braces, Invisalign® aligners may be removed at any time, allowing patients to maintain appropriate dental hygiene and eat anything they want during treatment.
How does Invisalign® work?
At your initial Invisalign® appointment, we use our iTero intraoral scanner to create 3-D digital impressions of your mouth, eliminating the need to pack paste in your mouth to take impressions. It is more accurate, quicker, and cleaner than traditional impressions. If you are considering having Invisalign® to straighten your teeth, our scanner will make the process more precise and pleasant.
You will be provided with a set of aligners to wear. One step at a time, each gradually changes your teeth into your perfect smile. Each aligner is worn for a set amount of time before progressing to the next in the sequence.
Treatment length may vary depending on your circumstances. However, the usual treatment period is between nine and eighteen months.
How will I know whether Invisalign® is right for me?
If you've decided that Invisalign® is a possibility for straightening your teeth, your dentist can perform a "Clin-check," in which moulds and pictures of your teeth are sent to Invisalign®. During your follow-up appointment, you will be able to see a live 3D animation of how your teeth will look when they are done. This is a novel method of seeing a 'before and after' to help you decide whether or not to proceed.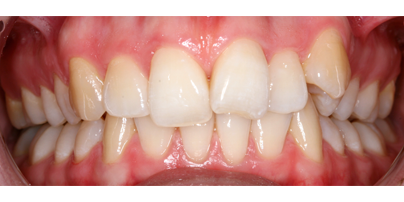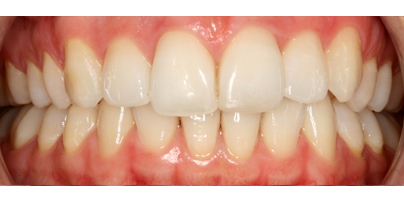 For more information regarding this treatment
Back to Teeth Straightening