Do Your Gums Bleed When Brushing?
06 / 02 / 2015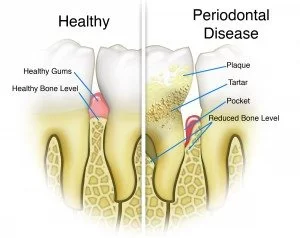 Do your gums bleed when brushing?
Gum disease can vary from any person; it's a silent disease which most people choose to ignore. Gum disease is very common in adults who have poor oral hygiene.
Signs of gum disease; bleeding gums, bad breathe, inflammation and redness, painful gum abscesses, loose teeth. Gum disease is caused by lots of things such as; lack of oral hygiene and bad habits, smoking, hormonal changes i.e. pregnancy, medications, illnesses, stress, family history.
Our gums are the foundation of our teeth, if the gums are not taken care of the teeth then dethatch them self from the gum which causes pocketing. Pocketing is where the gum shrinks away from the teeth and food can get trapped in, this is where the gum gets infected and the teeth will then become very loose. Some cases are more severe than others depending how long the disease has been active for, gum disease is treatable and manageable once you know how to prevent it and maintain healthy gums.
Preventing gum disease is simple using only up to 5 minutes a day!
Brush twice daily for 2 minutes reaching all gum areas in a circular motion with your toothbrush
Floss once a day or use Tepe brushes in-between the teeth to remove any hidden plaque
Use a mouthwash at separate times to brushing, corsodyl daily or Listerine
Visit the Dentist and Hygienist here at Crook Log Dental Practice regularly for professional cleaning of the gums.
Back to Blog