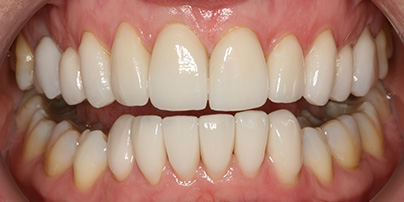 Case 1 – Smile Makeover
"I was very self-conscious about my crooked front teeth even after
having them whitened so decided to go ahead with having some veneers
and felt confident that I was in safe hands with Dr Khan!
Whilst the treatment meant some lengthy appointments spent sitting in
the chair there was very little discomfort as Dr Khan was always
concerned for my well-being.
I would have no hesitation in recommending Dr Khan as I am absolutely
delighted with the results and am often complimented on my smile!"
Tamsin Mitchell
Would you like to achieve a similar result for your smile?
Back to Smile Gallery