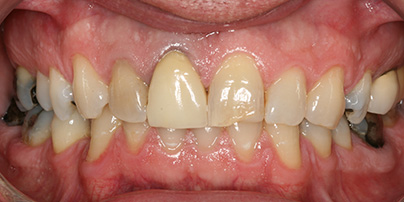 Case 3 – Smile Makeover
"Having seen the results of my wife's veneers I decided to book an
appointment with Dr Khan.
From the initial consultation through to the treatment, aftercare and
final result I could not have been more pleased!
From somebody who has always been anxious about undergoing the most
basic dental treatment I could not recommend Dr Khan's services
enough. It has truly transformed my smile and outer confidence!"
Mark Mitchell
Would you like to achieve a similar result for your smile?
Back to Smile Gallery