National Smile Month 2018!
29 / 05 / 2018
It's May, and that means its National Smile Month 2018!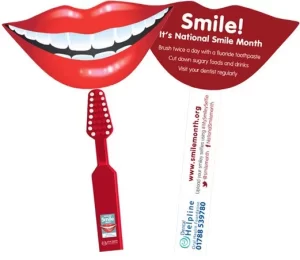 So what does that even mean?
It means that this is the month where many organisations try to spread messages for a healthier and happier mouth, and it is a long running campaign based on promoting good oral health.
So what are the top tips for a healthier smile?
Brush twice a day, morning and night with a fluoride containing toothpaste. Fluoride a great ingredient in toothpastes to make the teeth more resistant to everyday insults
Cut down on the sugary foods and drinks. The number of times we expose the teeth to these in a day, the more likely we are to damage our teeth, so let's cut down!
Visit your dentist as often as they recommend this maybe every 3 months, 6 months or even 2 years – depending on what is necessary.

We at Crook Log believe that every month should be smile month, let's start a life full of smile months starting with May 2018. If you have any questions/concerns or to book a consultation feel free to contact the practice on the details in our "Contact Us" section.
Have a great month and enjoy the sun with a healthier smile.
Crook Log Dental
Back to Blog