Beautifully crafted crowns are constructed with both beauty and strength in mind.
What is a Crown?
Dental crowns are caps that are affixed to the tops of damaged teeth. When fillings fail to cure the problem, crowns are utilised to preserve, cover, and restore the form of your teeth. Metals, porcelain, resin, and ceramics can all be used to make dental crowns. Other than regular good dental hygiene, they usually do not require any particular maintenance over time.
Why do I need a crown?
It is possible for your teeth to get damaged over time. Many things might cause this: dental decay, injuries, or just regular use over time. Your teeth's form and size might change throughout time.
A dental crown is a tooth-shaped "cap" that is placed over your tooth. The crown restores the tooth's form, size, strength, and aesthetics and is also used in cosmetic dentistry.
The dental crown is cemented onto your tooth and covers the visible area of the tooth surfaces.
You may need a crown to help with:
Protecting a weak (perhaps decayed) tooth from shattering or holding a weak tooth together if sections of it are broken.
Repairing a damaged or broken-down tooth.
Supporting substantial filling covering and supporting a tooth with little tooth left.
Retaining a dental bridge.
Covering up crooked or discoloured teeth.
Placement after single tooth dental implants.
Protecting a tooth that has had a root canal treatment.
How are crowns made?
First, your dentist will go through a complete clinical examination with radiographs (x-rays). Your dentist may advise you on material selection, treatment options, and any other issues you may have. We will also take the time to answer any questions you may have about your dental treatment.
The teeth to be crowned are prepped during the second appointment. This procedure entails reducing the size of the tooth (typically under local anaesthetic), followed by a mould of the prepared tooth and the opposing teeth. This tooth removal is necessary to provide room for the crown to be placed. The impressions are then sent to a dental laboratory, where a skilled team of technicians will create the crown. Meanwhile, a temporary crown is made and cemented to the prepared tooth for your comfort and confidence in your smile.
During the third appointment, the temporary crown is removed, and the tooth surfaces are cleaned. The finished crown is fitted to the tooth to ensure proper fit, bite function, and aesthetics. Finally, dental cement is used to secure the crown to the prepared tooth.
What are crowns made from?
Crowns are available in a range of materials. They are often composed of plastic, ceramic, or metal alloys. It is also feasible to combine metal and ceramic to increase strength while matching your natural tooth colour.
What is the average lifespan of a dental crown?
Dental crowns typically last between ten and fifteen years. The amount of "wear and tear" on a crown, how well you follow oral hygiene routines, and personal mouth-related behaviours can all affect its lifespan. Mouth-related behaviours include:
Ice being chewed.
Biting your fingernails.
Opening packages with your teeth.
Grinding and clenching teeth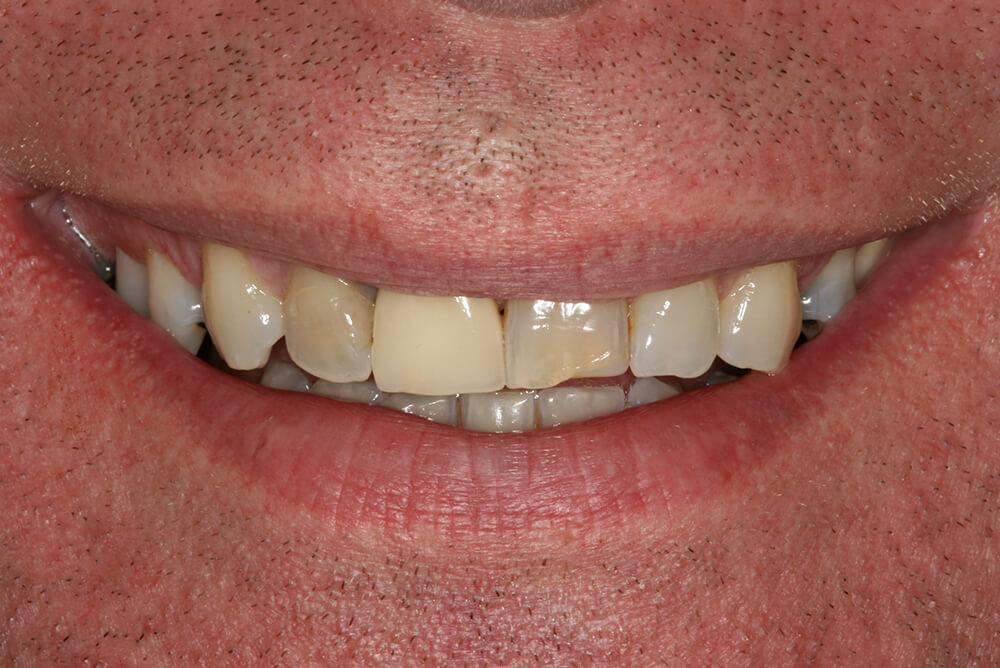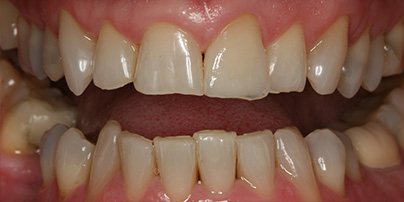 For more information regarding this treatment
Back to General Dentistry