Crook Log Dental Practice offers a variety of teeth-straightening solutions to help you redefine your smile.
You might be interested in our range of orthodontic treatments if:
You've always wanted your teeth to be straighter.
You don't like the thought of wearing traditional braces.
You are concerned that orthodontics will have a negative impact on your confidence in the short run.
You were wearing braces, and your treatment has relapsed.
We can straighten your smile without the need for traditional braces because of improvements in dental technology. With various orthodontic therapies available, you may attain your ideal smile with a system that is right for you. We use the latest technology available to us at our Bexleyheath clinic, including intra oral scanners that can instantly show what your teeth may look like after straightening.
What is Orthodontics?
Orthodontics seeks to reposition your teeth into a more aesthetically attractive position to improve the look or function of your natural teeth. Our team works closely alongside an Orthodontist to ensure we are providing you with the most appropriate care.
Which orthodontic systems do you provide?
We aim to provide numerous solutions to give our patients optimal choice over their bespoke treatment plan. We currently offer the following teeth-straightening systems: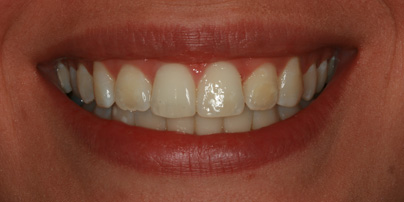 For more information regarding this treatment
Back to Teeth Straightening